Guncrafter No Name CCO .45 ACP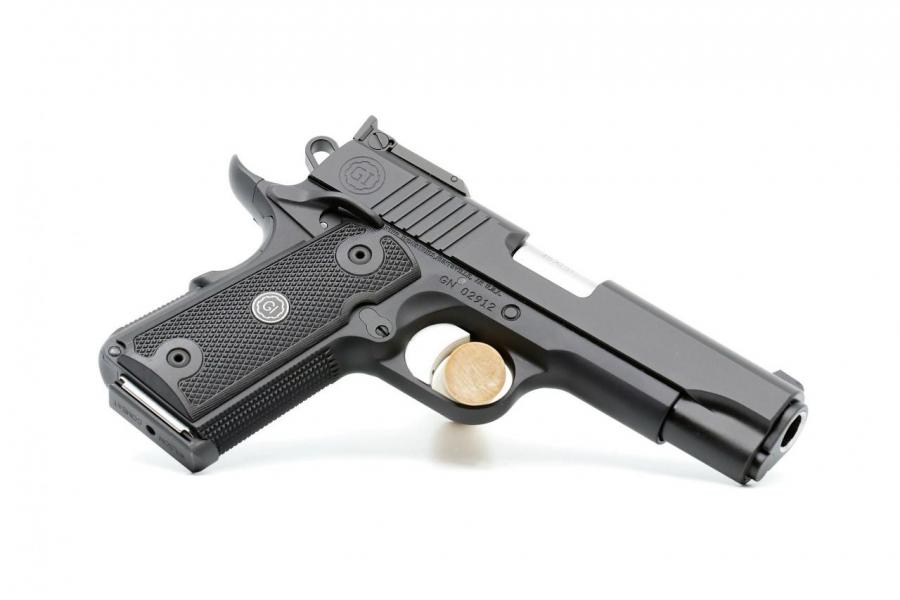 Guncrafter No Name CCO .45 ACP USED
Guncrafter CCO Lightweight .45 USED








Item Description




This is a like-new Guncrafter Industries No Name CCO .45 With Upgrades:

Lightweight Aluminum Hard Annodized Frame

Ambi Thumb Safety

Bomar Adjustable Rear Sight 

Flush Cut and Deep Crowl Barrel

Flush Cut Slide Stop And Chamfer Frame

Custom GI Logo Rear of Slide



The evolution of fighting 1911s is a tapestry of great shooters and iconic gun makers working together to blend their god given skills to build the perfect combination of size, power and weight paying homage to John Browning's creation. Legend has it that many years ago the CCO concept was born out of a gunfighter and a custom pistol smith who were looking for the perfect combination for a daily use 1911. At Guncrafter Industries we will only build what is proven to be the most reliable pistol, so we too have added the 4.25" slide over a compact frame to the lineup and it has become the Concealed Carry Option. With the sight radius and reliability of a commander and the concealability of an officer's frame, the CCO is a smaller, lighter 1911 that is big on performance. Fitted with our own Tritium Fighting sight, that is Guncrafter Tough, Melonite finish, expertly dehorned, and with a with our round-butt treatment it cements our pistol as the Concealed Carry Option for you.










Item Info
| | |
| --- | --- |
| Item | Available In Store |
| UPC | 1gn02912 |
| Brand | Guncrafter Industries |
| Model | No Name CCO |
| Mfg No | 1gn02912 |
| Caliber | .45 ACP |